Don't Think – Live Your Questions
I am the ultimate perpetual kid, fascinated by how things work and known to take anything apart especially if it isn't broken (yet). If you've followed my posts in the past, you know that I am obsessed with the concept of search. Thankfully, I'm not the only one. Apparently the engineers at Google are dedicated to bringing new features to the table for the Google product line. This week they announced two fascinating new features.
Google launched the Real Time Search service enabling users to discover breaking news the moment it's happening by animating new results into the search results. Using the trends page you can now see what's hot and watch the results flow in.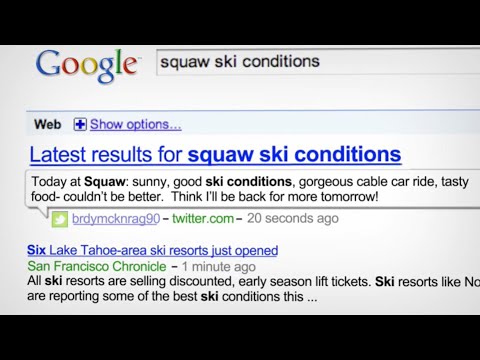 It seems they cut their teeth on Google Wave, a viable product with virtually no delay between composition and publishing to a specified group. Now, they are able to provide search results in the same fashion, but rather than control the entry and consumption points, they bridge the delivery gap between "publishers" and "content consumer".
Initially, in contrast to what some users are demanding for real time results, I feel that the results seem to be watered down. Mixing tweets with blog posts, dilutes the content over brevity. Each has a unique purpose and the combination of both in my opinion hurts the full story because of how the typical web user absorbs information. In crisis management, since timing is everything. Has Google made a mess of things pushing the responsible message out of conscience when a topic is trending and further responses or thoughts are possibly negative to the brand?
While I have hesitation over the display of content in the real time search, I think Google has done well to provide relevance to the search query. By providing a way for users to turn on/off the real time feature, it allows for easier consumption as well as shows the commitment to usability that Google is known for.
The second feature was announced this week when Google hinted at their new Google Goggles project with flair typically reserved for Steve Jobs.
We have also made some new strides with mobile search. Today's sensor-rich smartphones are redefining what "query" means. Beyond text, you can now search by a number of new modes including voice, location and sight — all from a mobile device. So we've been working to improve technology that takes advantage of these capabilities.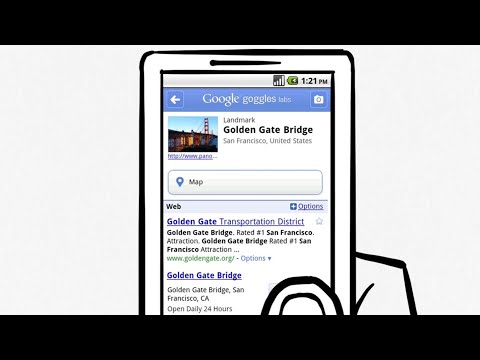 This is the one I am really excited over. While the focus has been towards the mobile web, no one has really pushed the boundaries of a "real-time" mobile web. Apps like Shazam, SnapTell and Evernote are wildly popular because they allow the mobile user to search in other ways besides text and finger inputs. Even with the new Nuance Dragon Dictation app taking it a step further with voice, Google trumps the deck by allowing search by life-streaming. Fire up your mobile camera – and query. Real time search by voice, location and sight.
So what's the next step? Combining Latitude, 411, and Goggles services into real time search by mobile device – the ability to life cast and query became a reality. The real question becomes what impact does your message (brand or personal) suffer or succeed by real time influences.