By April Sciacchitano (@aprilcs)
It's the middle of January, and you've probably noticed the dwindling number of New Year's resolutioners at your gym. Even people who "resolve" to be healthy have trouble making it stick. Why? There are real emotions at play when it comes to health decisions and regimens. Marketers need to understand these emotions to find a meaningful way to reach people.
From buying a new pair of running shoes to selecting a doctor and everything in between, people often need a push to make healthy choices. Here's some of the emotional baggage people are carrying that impairs their ability to make healthy decisions, including making your brand part of their wellness routine.
They feel overwhelmed.
Despite good intentions, good health habits often don't last because making the change is more work than the norm.
What you can do: Get into the system.
Where there's desire and no follow through, a system is failing. A Dumb Little Man post explains that this is why you lose your keys all the time: "You lock the car (fine), unlock the front door (fine), put the keys in your coat pocket (fail!)" Habits are systematic. When you get into a consumers' system and identify the breakdown, you can direct the new path. 
An example of a system that works: When your dentist schedules your next appointment for you, it requires more effort to cancel than to keep the appointment. This system helps people default to healthy behavior.
They feel nostalgic.
Health marketers are up against food that has rightfully earned the words "soul" and "comfort."  These foods bring people together, remind them of home and make them feel good.  
What you can do: Tap into memories to help people make healthy decisions.
Michael Pollan gives 64 simple principles for healthy eating in Food Rules: An Eater's Manual. He offers tips for that cross cultures – often coming from mom and grandma. Instead of fighting tradition, create positive associations with healthy choices. Mom may not have packed the healthiest lunch, but she would be proud that you met your fitness goal. 
They feel nothing.
Did this one make your heart sink? Being healthy simply isn't on everyone's bucket list. But health marketers can beat this.
What you can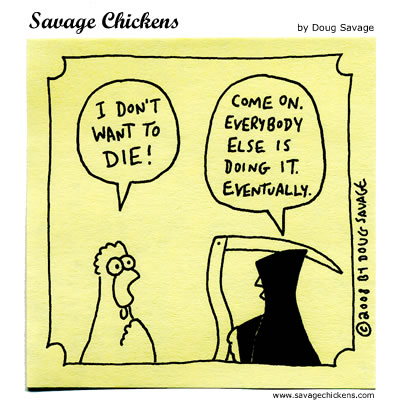 do: Use the powers of peer pressure… for good!   
According to a study published in the journal PLoS Computational Biology, your friend's weight impacts your own. Having four obese friends was enough to double your chances of being obese. Identify social checks and balances, and how you can influence them. When it comes to education and programs, make it shareable and social. Connecting with others can enforce or change behavior.
What other emotional baggage keeps your prospective customers from lining up for your products or services?