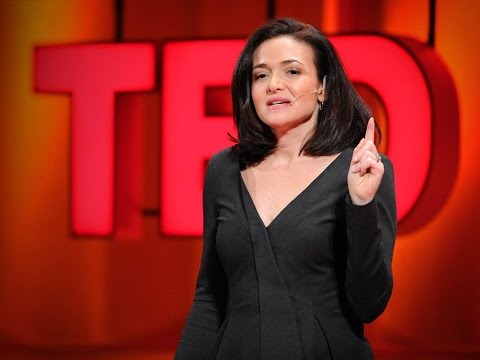 By Priya Ramesh (@newpr)
Growing up in India, the issue of gender equality is very dear to my heart. While we have come a long way since 1848 (the year when votes for women where seriously proposed in the legislature), when you shift focus to other parts of the world where issues like female infanticde are still prevalent, we still have a huge task ahead of us.
I recently watch Sheryl Sandberg's (COO, Facebook) TedX speech on "Why we have too few women leaders?" If you are a working mom, a career woman married to your job or woman of conviction, this talk will serve as a great inspiration to NOT GIVE UP on your life ambitions, your career aspirations. Yes, we can do it all. Please watch this video (above) in its entirity for three key points Sheryl Saandberg makes about how we women tend to accept the norm and not challenge ourselves to do more especially in the workforce.
 I chose a career in Public Relations and Communications which is actually more female dominated than any other industry and while that makes me proud, I also can't help but notice some of my peers who are so smart, so capable, so driven just give up when faced with career challenges. My grandmother lost her husband when she was 24 years of age with my mom who was seven months old then. Grandma  had never been to school because in those days in India, women were not required to undergo formal education. Well my grandma being the fighter she is, went back to vocational training with a seven-month old baby in her hand. This woman went on to serve as an elemtary school teacher for 33 years of her life, raised her daughter and son as a single mom. If she had given up, my mom, another fighter in the family wouldn't have risen to the ranks of becoming a female executive in Corporate India, I wouldn't have dreamed of coming to America. So today on the ocassion of International Women's Day, I salute my sisters, single moms, women who dare to pursue their dreams and don't let anyone else tell them what they should do or where they belong.
If you are feeling the pride that I carry with me wherever I go as an independent woman, come join me to to appreciate those that have made a difference in advancing the role of women in our society. Just take a few minutes to:
1. Send an International Women's Day eCard (sponsored by Oxfam America) to a woman you know, to say thank you for all that she does. Better yet, send it to several women who've made the world a better place.
2. Give the International Women's Day 2012 award (sponsored by Oxfam America) to a woman you think has made a difference to the world. She could be a teacher, your mom, a non-profit leader, a woman entrepreneur, the neighbor who always checks up on you when you're ill… the possibilities are endless.
Thank you Shonali Burke, noted PR industry thought leader and a very dear friend for sharing the message of International Women's Day with our CRT/tanaka Buzz Bin readers.
I want to leave you with one of my favorite quotes:
"You educate a man; you educate a man. You educate a woman; you educate a generation."  ? Brigham Young
At CRT/tanaka we believe in a concept of "whatcanbe." It's a process to unravel what we are capable of doing for ourselves, our clients and our community at large. Don't stop dreaming, go find your "whatcanbe" as a woman! Happy International Women's Day! Share this post if you, like me, are proud to be a woman!