By Julie Stas (@Julie_Stas)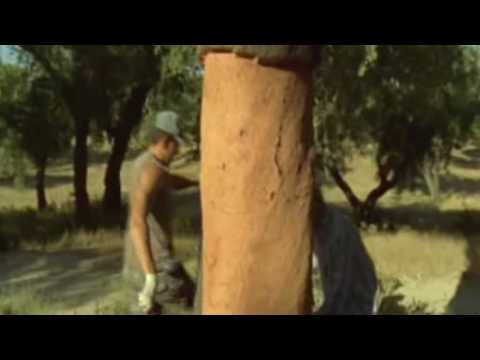 I originally set out to write a post on the cork harvest debate, but to my surprise, I found contrasting stories rooted in myths and misunderstanding. I thought to myself, how could so many people think that wine corks were destroying the cork trees? When in fact, the bark is harvested through one of the world's lowest-impact farming techniques every nine years, and is anything but harmful. And how did this mass-confusion begin? Are there other wine myths that are still lost in confusion? According to Natalie MacLean, yes.
My recent interview with Natalie MacLean, renowned wine writer, speaker, judge and accredited sommelier, I found that wine isn't just…red or white. Named World's Best Drink Writer at Australia's World Food Media Awards and author of Red, White and Drunk All Over, Natalie's passionate approach to wine education addresses the common myths that are still bamboozling the wine crowds.  
She believes the cork harvesting debate remains a complex issue involving many players. However, the cork debate isn't the biggest issue wine is facing today. According to Natalie, drinking local to support local growers & winemakers and reducing carbon emissions, in addition to heavy less-economic glass bottles no longer adding prestige to the packaging are the latest wine sustainability issues similar to the cork issue a few years ago.
The question still on my mind, did marketing manifest these wine myths? Natalie states that perhaps the media and PR could have played a role in the confusion, but it is difficult to tell.
After putting our heads together, here are the 4 tips we offer to marketers to effectively disseminate information:
Campaign authenticity – be transparent in your campaigns and respect consumers. We want information so you can help with that as long as you're upfront with your goals, motivations and sponsors.
Research comprehensively – study each side of the issue and understand the spectrum of opinions.
Go to the source – reach out to experts in the field that can give you an unbiased opinion on the situation.
Report honestly – trust is the leading factor in becoming an honorable and credible source which will bring audiences to you again and again.